Company News from your Plastic Optics Manufacturer


Align Optics Inc has been a leader in the field of precision optical glass components for over 11 years. The company was formed by a group of Engineers and Industry Professionals with the goal to provide high quality optical components at affordable prices. Our company has consistently grown each year with time and experience and is now well positioned to serve the Photonics Industry in the new Millennium.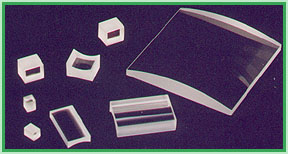 Align Optics Inc - Plastic Optics Manufacturing Division was formed in June 2002. Over the years we have received numerous requests from past and current customers for the need to have a reliable and cost effective solution for their high volume production plastic optics requirements. With the formation of our Plastics Division we now offer a complete one stop shop from Optical Design to Injection Molding, Thin Film Coatings and Bonding, Assembly, Testing of Plastic Components and Assemblies.
We offer various cost saving solutions to meet our customer's demands and can often save money by using or modifying existing tools to meet any size budget.